NEC SV9100 Phone Handsets Range
Superior audio, efficiency, and usability
Running your organisation on old devices is bad for business. That's why NEC has developed the next generation of desktop telephones. Our UNIVERGE Digital Desktop Telephones sport innovative design, and are intended to deliver maximum deployment flexibility and a wide range of choices that fit all business requirements.
Easy-to-use, intuitive interfaces
NEC's desktop telephone interfaces are designed to improve the overall user experience, while remaining intuitive—with no extensive training needed. Global icons indicate status at-a-glance including notification of new voice or instant messages, missed calls, the telephone user's current presence status, and the device's current data protection mode.
Improve overall user experience
Are customisable to meet employees' specific communications needs
Supports a wide-range of features which can help improve overall employee efficiency and productivity
Offers deployment flexibility and investment protection
Has an easy to use intuitive interface
Comes with options for the visually impaired such as audio key action feedback and Braille stickers
NEC UT880 – The desk phone reimagined.  Empower your employees with a complete communications solution.
Increasing technological innovation of smartphones and tablets has led to the reinvention of the humble desk-phone.
NEC's UNIVERGE Touchscreen desktop telephone (UT880) integrates the traditional desktop telephone features with the power of an Android tablet into a single device.  Finally a desk phone that works just like the one in your pocket.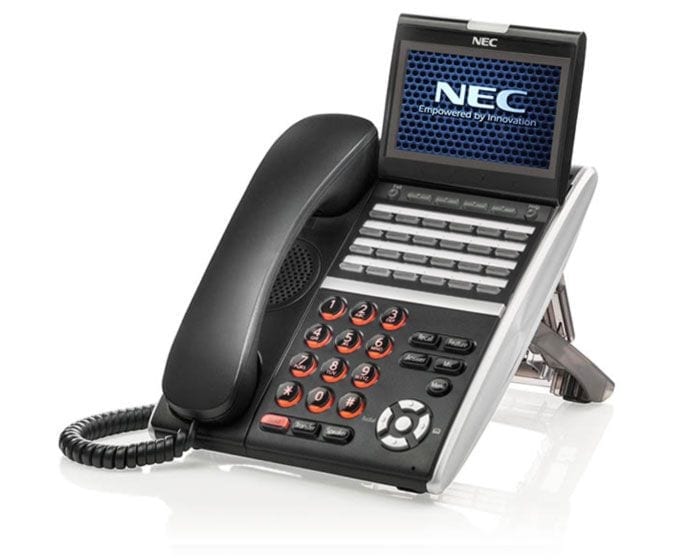 NEC DT830CG Digital 24-Button Telephone
32 Lines and Colour Display at Resolution 480 x 272
With Bluetooth as optional
NEC DT830DG Digital 24-Button Telephone
32 Lines and Greyscale Display at Resolution 246 x 96
With Bluetooth as optional
NEC DT830 Digital 24-Button Telephone
32 Lines and Greyscale at Resolution 246 x 96
With Bluetooth as optional
NEC DT830 Digital 24-Button Telephone
32 Lines and Greyscale at Resolution 246 x 96
With Bluetooth as optional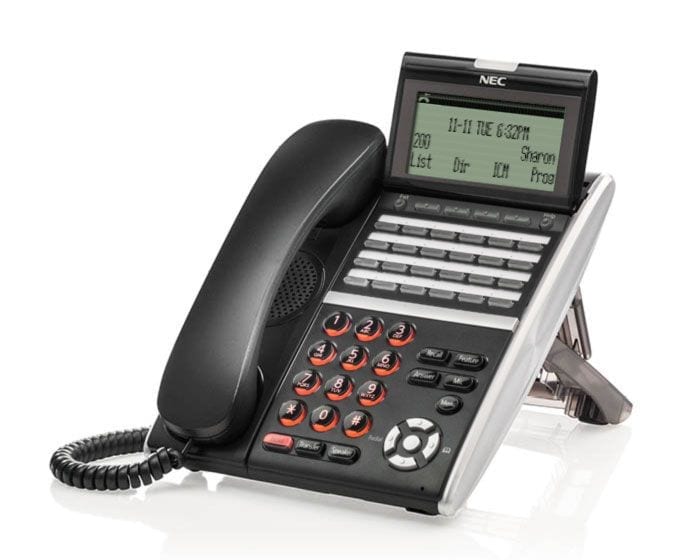 NEC DT430 Digital 24-Button Telephone
32 Lines and Greyscale at Resolution 246 x 96
With Bluetooth as optional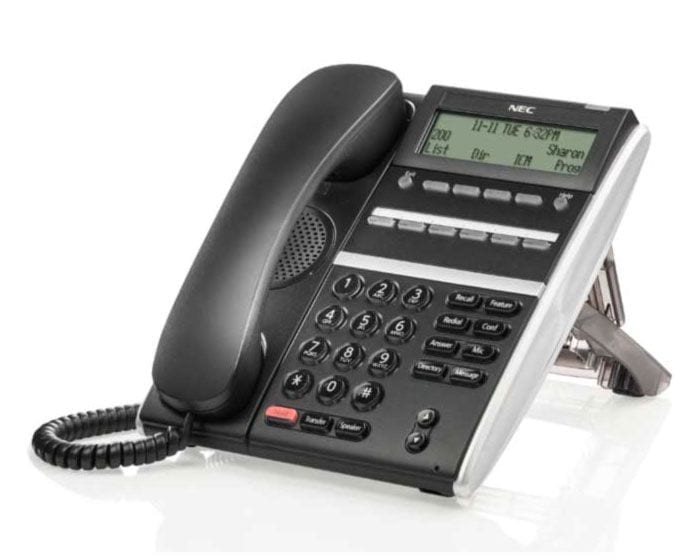 NEC DT410 Digital 24-Button Telephone
6 Lines and Greyscale at Resolution 168 x 41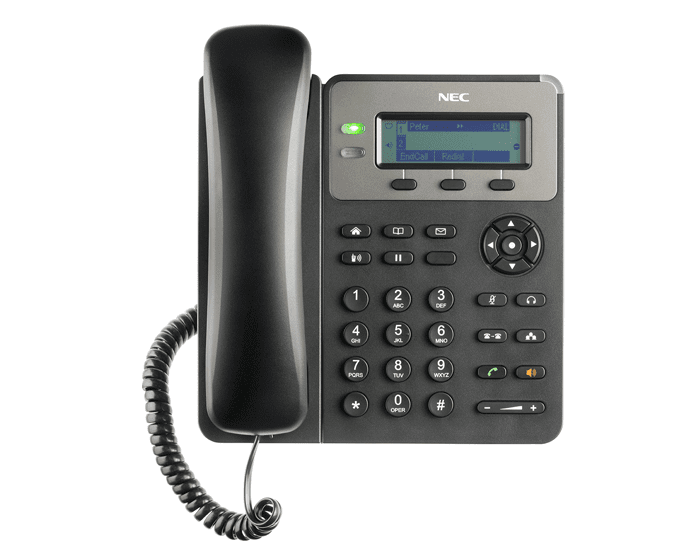 NEC GT210 Digital 2-Button Telephone
1 Lines and Monochrome LCD
POE = Yes