NEC's Unified Communications solutions
The NEcSL2100, assists to unleash the productivity within organisations large and small. Access voice mail, e-mail and faxes from any device … anywhere. Locate a colleague and determine how best to contact them regardless of location.
A good Communications Platform (IP PBX)/PABX can be the backbone of your company. The right system ensures that all incoming and outgoing calls reach the right person. It also keeps its cool during busy times, grows with your business and provides technical features that enhance your phone system.
The best communication system for regulating the phone traffic in your specific company can be determined by a number of factors, such as the size of your business and number of workstations. One of the NEC Communications Platform (IP PBX)/PABX solutions below offers the perfect hidden advantage for your business communications.
With VoIP capabilities built right in, the SL2100 puts Unified Communications (UC) within reach of small businesses, yet still provides superior support for traditional telephony; ensuring total flexibility for every deployment.
Your business can't afford downtime, nor can your communications. The SL2100 provides a reliable 'always on' solution. Designed to minimise maintenance and built with minimal hardware & licences; you have little to worry about.
Single number reach, DECT mobile handsets, built-in conferencing and voicemail keeps colleagues and customers up-to-date and connected.
The E911 feature alerts specified users to who dialed 911 once an emergency call is made so that first responders can be routed to the emergency once onsite.
The SL2100 is built to make your business better, it will improve the way your entire team works
The Auto-Attendant feature means that callers receive agreeting and are routed to the correct department, ensuring that I only get the calls that are meant for me.
With Caller ID displayed on my handset, I can give the appropriate greeting to callers and redirect calls from familiar numbers straight to the relevant colleague without answering.
The E911 feature alerts me to what user dialed 911 for an emergency on-site so that I can quickly direct first responders. Also, the doorphone allows me to screen visitors as well.
It's easier than ever to manage our system settings and making system changes by using the WebPro GUI interface or the PC Pro client.
The conference feature allows me to effortlessly set up a virtual meeting for colleagues at short notice, wherever they are. This enables faster business decisions, as well as saving travelling time and expenses.
InUC allows users to update their presence status so that other users can see if they are out sick, on vacation or at lunch. Chat also allows instant communications between team members.
I can use my desktop phone or softphone at a remote or home office location to communicate with customers and colleagues with the same ease as if I were in the office.
I can be on the road and stay reachable on my office number through my mobile phone, meaning that I don't miss any important calls.
Small/Medium Organisations
Organizations of all types, including businesses for real estate, insurance, finance, banking, law, require robust communication tools to serve their clients.
• Self-service options allow callers to easily get to the person or department they want to reach without going through an operator – if person is unavailable, they can leave a detailed message.
• A range of mobility options enable employees to stay connected and reachable from any location – on or off premises.
Ensure your guests have a memorable stay by providing them access to personalized services that enhance their experience.
• Guests can customize services from guestroom messaging, wake-up calls and do not disturb plus have one-touch access to services they want.
• Employees can check guests' real-time status and provide required service immediately.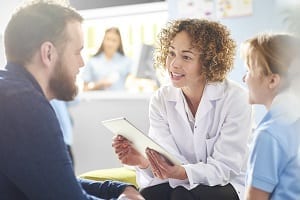 Healthcare and Medical Centres 
Doctors' offices, surgery centers and other healthcare organizations receive a high volume of frequent inquiries.
• Customizable pre-recorded messages are played to callers, giving them the option to route themselves to the right department or leave a message for prescription refills, reducing the need for a receptionist to handle every call.
• Eliminate the expense of an answering service with email or external message notifications to appropriate personnel during off hours.